Mustard Glazed Chicken Skewers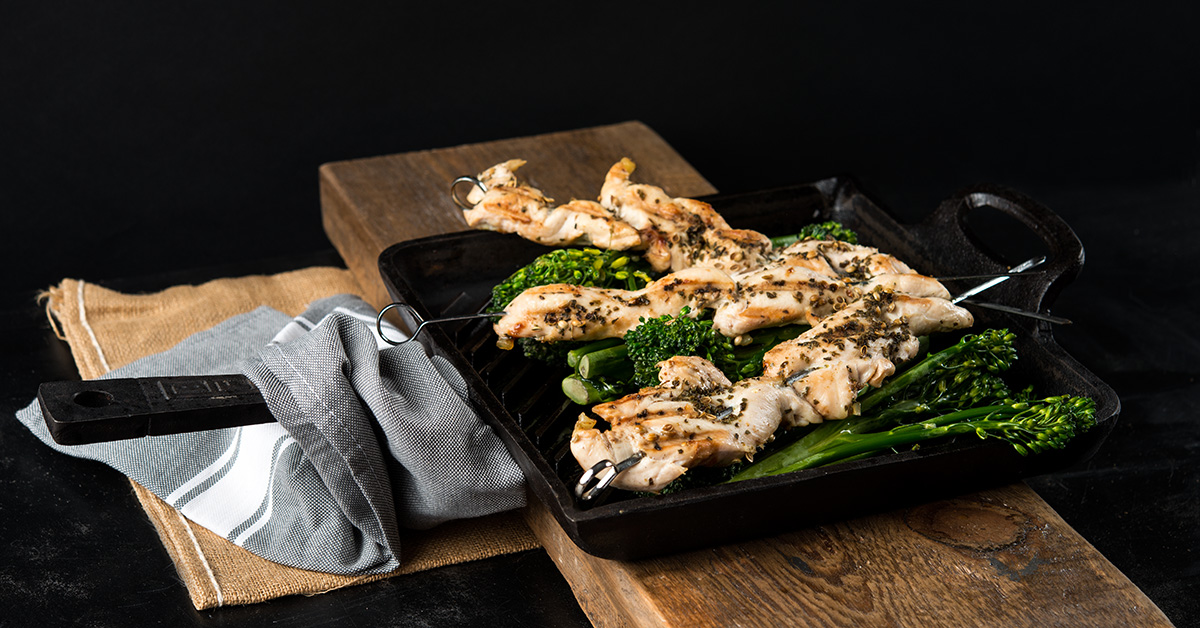 Let's talk about the FLAVORS of this dish! Chicken is a meat well accepting to marinades and glazes. Its receptivity makes choosing the right seasoning a critical decision. This recipe begins with a sweet and salty overnight marinade, and then finishes with a complex glaze of sweet, acidic, and savory spices.
Brown sugar, olive oil, and garlic salt? Yes, yes, and yes. This is the base of what the chicken breasts will marinate in overnight. This combination will make for a sweet and tender bite.
The mustard glaze uses malt vinegar and chili powder to help boost the mustard flavor to its absolute peak. I want to highlight two amazing spices used in this glaze: cumin and coriander. Cumin has a smokey flavor that is recognizable to many. It's a common ingredient in many traditional Mexican dishes. The seed has been a staple spice for centuries, dating back to the Egyptians who used it in the spiritual ritual of mummification. Many spices were used as a trade commodity, which drove up the price making it virtually impossible for the average consumer to use it. Cumin is the exception; the spice has always been popular throughout the classes and accessible for almost everyone. In addition to cumin, ground coriander is also key in this recipe. Coriander sounds like a familiar spice, but it's shocking to many to find out where it comes from. Coriander is the seed of cilantro! The seeds are slightly sweet with notes of citrus and pepper. They are prized little seeds, used by bakers to add an unexpected edge to sweets all over the world.
Share your thoughts, leave a comment