Vegetarian Biscuits and Gravy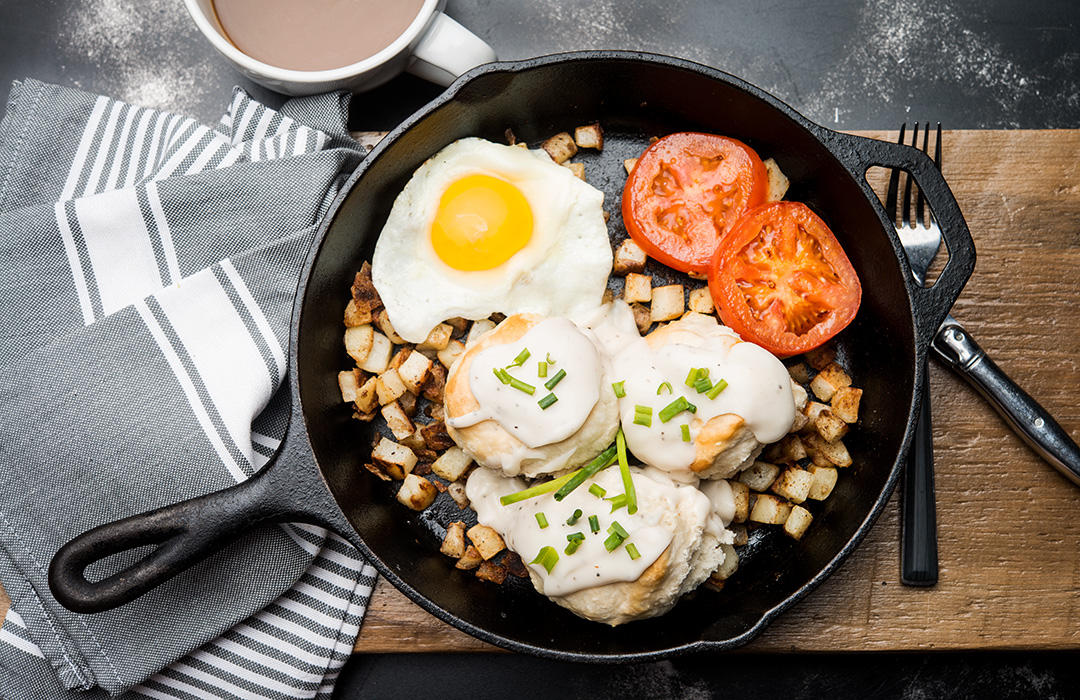 Biscuits and gravy is the heartiest of hearty breakfast foods. Don't you agree? Soft, flaky biscuits covered in creamy gravy… a decadent and filling way to start off the day.
This dish is familiar to many as a southern comfort meal. The combination gained popularity during the Revolutionary War as a way to keep soldiers and weary factory workers full with a high caloric diet. Biscuits were relatively cheap to make, and gravy was also cheaply scraped up from grease drippings, flour, and milk. So simple, inexpensive, and filling. In more recent years, the addition of sausage, pan fried potatoes, and an over easy egg has graced many gourmet breakfast menus. Although this is a vegetarian recipe, sausage can easily be added to the gravy. Simply add the cooked and crumbled sausage before the addition of the milk and whisk to combine.
Share your thoughts, leave a comment