Elevate Your Easter Ham: Delicious Glaze Recipes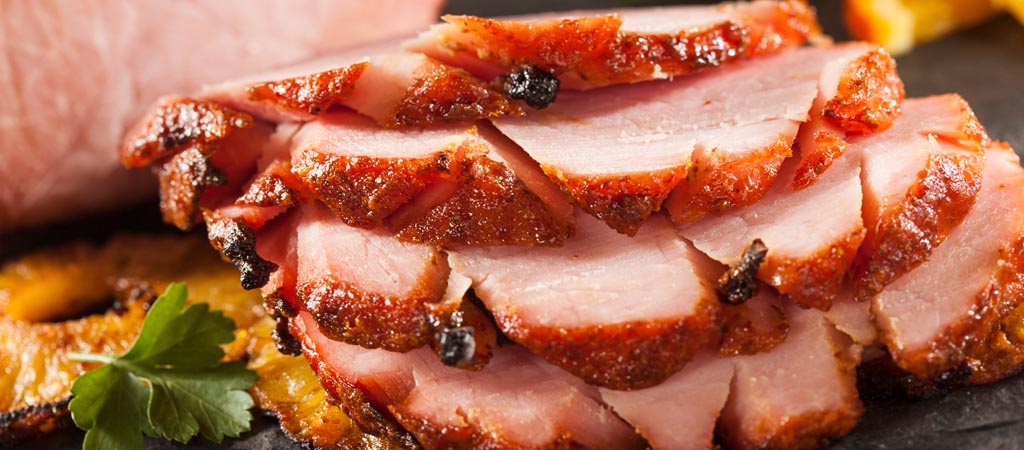 Easter is a time for family, fun, and delicious food. And when it comes to Easter dinner, nothing quite beats a beautifully glazed ham. A glaze can take a plain ham from ordinary to extraordinary, adding layers of flavor and making it the star of the meal.

There are countless glaze options to choose from, ranging from sweet and tangy to spicy and bold. In this blog post, we'll be exploring mouth-watering Easter ham glazes to help you take your holiday meal to the next level. Whether you're a fan of fruity glazes or prefer a more savory flavor profile, there is something for everyone. So let's dive in and discover the perfect ham glaze for your Easter celebration.
Easter Ham Glaze Recipes:
Spicy Citrus Ham Glaze
From: Kevin is Cooking
Give your ham a tangy kick with this zesty glaze made with orange juice and a touch of chipotle powder and red pepper flakes.
Cherry Ham Glaze
From: Will Cook for Smiles
This sweet and fruity glaze made with cherry preserves and brown sugar will give your ham a beautiful glossy finish.
Brown Sugar Mustard Glaze
From: Cafe Delites
A classic combination of brown sugar, mustard, and honey make this glaze a crowd-pleaser.
Pineapple Glaze
From: Borrowed Bites
Transport your taste buds to the tropics with this sweet, quick to make glaze.
Cajun Spiced Ham Rub
From: Better Homes & Gardens
Impress your guests and substitute the traditional glaze for this spicy Cajun rub full of bold flavors.
Tangy Honey Glaze
From: Allrecipes
A simple yet delicious glaze made with honey, Dijon mustard, and a hint of lemon.
Balsamic and Dijon Glaze
From: Barefeet in the Kitchen
The tangy-sweet flavor of balsamic vinegar combined with Dijon mustard makes this glaze a perfect complement to any ham.
Apple Ginger Glaze
From: The Cookie Rookie
Indulge in the flavors of this ham glaze, featuring a delectable combination of apple jelly, apple butter, brown sugar, and spices.
---
Share your thoughts, leave a comment