Posted in Main Dishes by Sarah
Black Bean Veggie Burger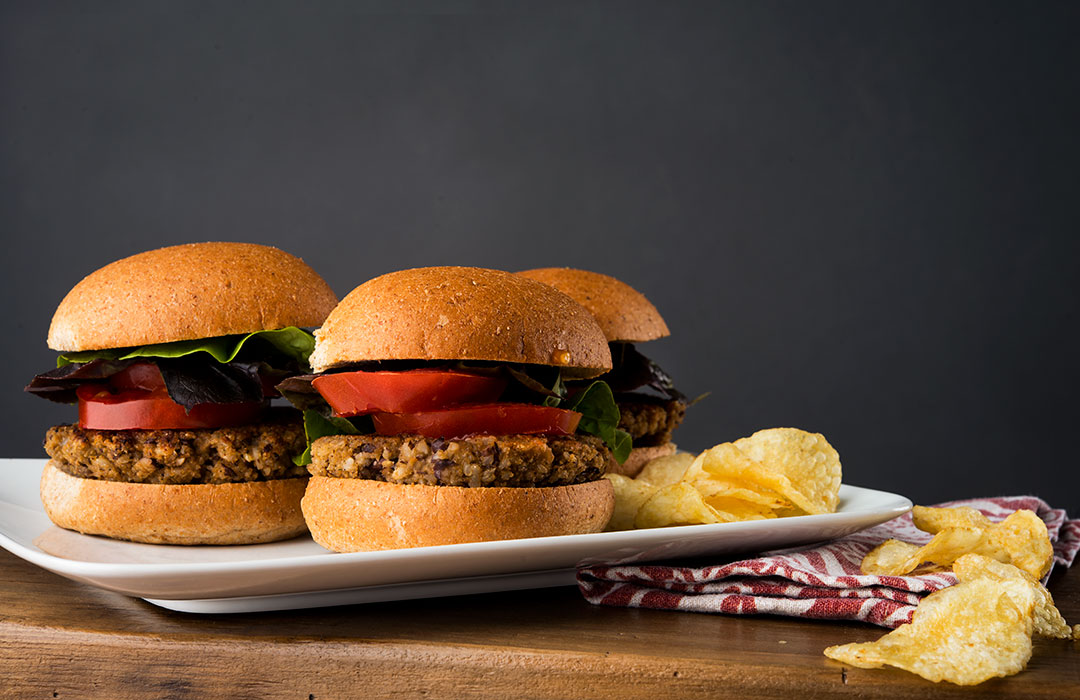 Being a chef means working long hours, unpredictable schedules, and limited time to sit down and enjoy a meal. A spoonful here, a taste there is typically what sustains the chef working in a restaurant or catering business. After a while, this lifestyle exertion began to add up! Last year, I stepped away from the culinary world to completely immerse myself in food, product, and lifestyle photography. In this transition, I realized how much all the little bites, tastings, and endless food surrounding me had taken a toll on my health. Something had to change. I made the decision to jump on my bike, cut out most processed sugar, fast food, and finally transition to vegetarianism. You don't need to become a vegetarian to create a healthy lifestyle for yourself, but it certainly has worked for me. Eight month later, countless miles logged cycling and running, and eating healthy has brought me to my college weight. College weight!
Vegetarianism was a relatively easy transition for me, but I have to admit there are some terribly faux-healthy vegetarian products and recipes out there… doused with cheese and oil, and marketed with an image of a green leaf. Regardless, I've become SO fond of veggie burgers and their many varieties. Black bean and rice-based burgers are my personal favorite. Add a side of homemade chipotle mayonnaise and a handful of beautifully crisp baked sweet potatoes fries and I am in heaven!
Share your thoughts, leave a comment!
← Previous Post
Next Post →