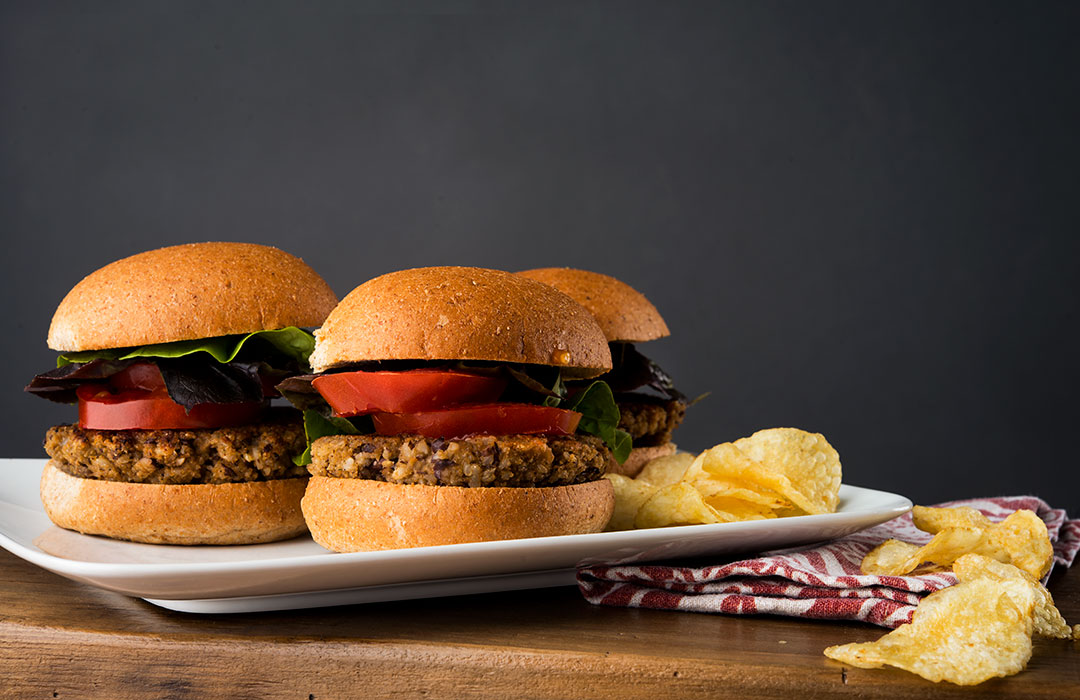 Being a chef means working long hours, unpredictable schedules, and limited time to sit down and enjoy a meal. A spoonful here, a taste there is typically what sustains the chef working in a restaurant or catering business. After a while, this lifestyle exertion began to add up! Last year, I stepped away from the culinary world to completely immerse myself in food, product, and lifestyle photography. In this transition, I realized how much all the little bites, tastings, and endless food surrounding me had taken a toll on my health. Something had to change. I made the decision to jump on my bike, cut out most processed sugar, fast food, and finally transition to vegetarianism. You don't need to become a vegetarian to create a healthy lifestyle for yourself, but it certainly has worked for me. Eight month later, countless miles logged cycling and running, and eating healthy has brought me to my college weight. College weight!
Vegetarianism was a relatively easy transition for me, but I have to admit there are some terribly faux-healthy vegetarian products and recipes out there… doused with cheese and oil, and marketed with an image of a green leaf. Regardless, I've become SO fond of veggie burgers and their many varieties. Black bean and rice-based burgers are my personal favorite. Add a side of homemade chipotle mayonnaise and a handful of beautifully crisp baked sweet potatoes fries and I am in heaven!
Black Bean Veggie Burger Recipe
Yields 5 Burgers
Ingredients:
1 cup

cooked brown rice

1 cup

breadcrumbs

½ Tablespoon

olive oil

½

yellow onion finely diced

1 Tablespoon

chili powder

1 Tablespoon

cumin

1 Tablespoon

smoked paprika

½ teaspoon

onion salt

½ teaspoon

fine black pepper

1 Tablespoon

coconut sugar

1½ cups

cooked black beans, drained

⅓ cup

panko breadcrumbs

3½ Tablespoons

your favorite BBQ sauce
Directions:
Heat a skillet over medium heat. Once hot, add the breadcrumbs and toast for 2-3 minutes, stirring frequently, until fragrant and golden brown. Remove from the pan and let cool.
In the meantime, heat the same skillet over medium heat. Once hot, add the oil and diced onion. Season with a bit of salt and pepper and sauté for 3-4 minutes, or until the onion is caramelized. Remove from heat and set aside.
Once the bread crumbs are cooled, add them to blender or food processor with the chili powder, cumin, smoked paprika, onion salt, pepper, and coconut sugar. Blend until a fine meal is achieved. Set aside.
In a large mixing bowl, add the dried black beans and mash well with a fork - leaving only a few whole beans. Stir in the cooked rice, spice / bread crumb mixture, sautéed onion, panko bread crumbs, and BBQ sauce. Mix thoroughly with a wooden spoon for 1-2 minutes, or until a moldable burger forms. If it seems too dry, add an extra 1-2 Tbsp of BBQ sauce. If it's too wet, add more panko breadcrumbs.
For larger burgers, divide into 5 patties (½ cup in size), or form 10 smaller burgers (¼ cup in size).
Heat the grill and brush its surface with oil to minimize sticking.
Cook for 3-4 minutes and then flip gently. Careful! They aren't as firm as meat burgers, but they will definitely hold their shape. Reduce heat if they are browning too quickly. Cook for 3-4 minutes on other side.
Remove the burgers from heat, and dress with toppings and toasted buns.
Share your thoughts, leave a comment