Dark Chocolate Cardamom Shake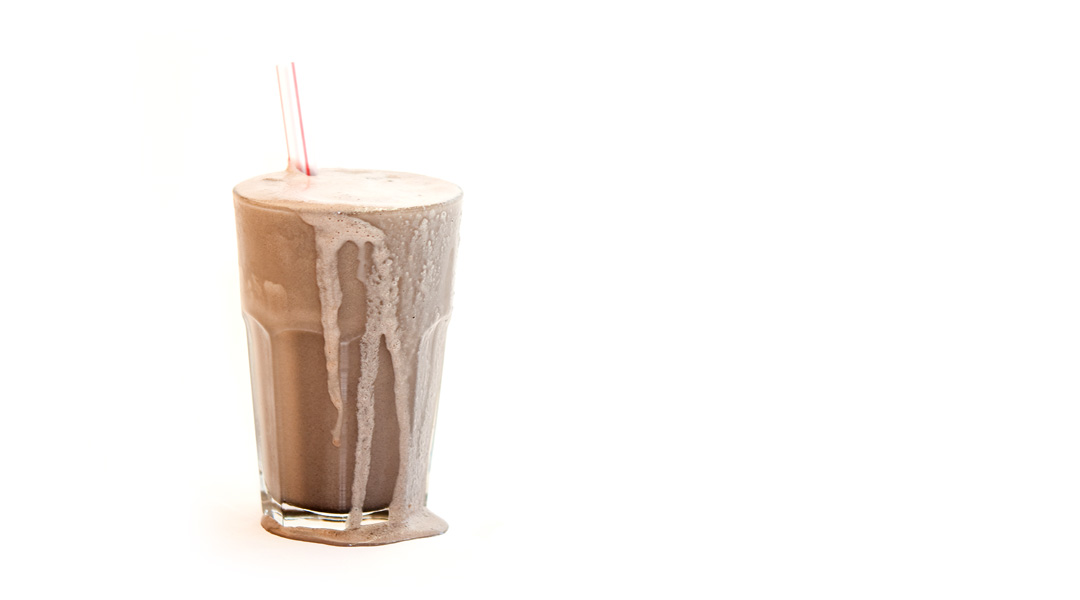 Many of us have a childhood memory or two that involves malts, shakes or any other ice cream based confection. Mine is a small diner, the best hamburger I have ever had to this day, and a thick and rich chocolate shake.
Dark chocolate is everywhere; cacao percentages are proudly displayed on just about every high-end chocolate bar. Dark chocolate products grace the shelves next to their milk chocolate counterparts. Dark chocolate is less sweet than milk or white and has proven health benefits when enjoyed in moderation. We used dark chocolate Dutch processed cocoa powder in this chocolate shake recipe. You may be wondering what is the difference between standard cocoa powder and Dutch-processed cocoa powder. Dutch processed cocoa powder has been washed in a potassium solution to neutralize their acidity. This results in a deeper more dark chocolate flavor. However, Dutch processed cocoa powders will react negatively with recipes containing baking soda so it is typically used in recipes calling for baking powder instead. Recipes with baking soda are better suited to natural cocoa powders.
As we mature our tastes often change, they become well rounded and many times we are more open to bolder flavors. The classic chocolate shake, while nostalgic and utterly delicious needs a modern facelift!
Pairing a bold dark chocolate cocoa powder with cardamom seems like a logical and delicious choice. Cardamom is a seed pod that is spicy and bright in flavor. We offer this exquisite spice in four varieties: red, green, brown and black. The green variety is light and bright with a decidedly spicy aroma. Brown cardamom is rich and earthy with a less brash spiciness. Black cardamom is warm and spicy with notes of cinnamon and nutmeg. Black cardamom is dried over an open fire resulting in a smokey flavor. Black Cardamom is sold whole or ground. The ground version is decidedly less bold than the whole spice, perfect for sweet applications. The smokey and sweet nutmeg and cinnamon flavors play perfectly off the rich dark roasted flavor of the dark cocoa powder. The result is a decidedly grown-up chocolate shake!
Dark Chocolate Cardamom Shake Recipe
Yields 1
Ingredients:
4 scoops (standard ice cream scoop)

vanilla bean ice cream

1 teaspoon

coarse cut black cardamom (ground to a fine ground with a mortar and pestle)

½ cup

milk

3 tablespoons

Dark Dutch processed cocoa powder

1 teaspoon

vanilla sugar
Directions:
Place all ingredients into a blender. Blend on high until smooth and creamy. Serve in a tall glass. Enjoy!
Share your thoughts, leave a comment