Chai Tea Vanilla Layer Cake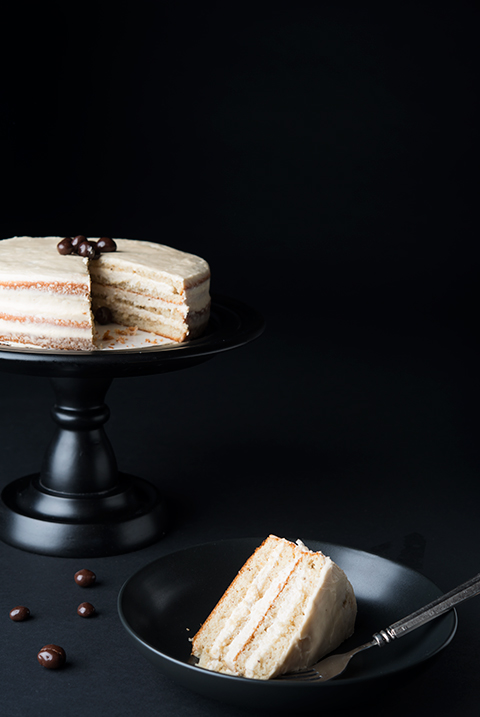 Have you ever wanted to learn how to create those beautiful layer cakes that you see at your favorite bakery or cake shops? Many home cooks are intimidated by the seemingly daunting task of creating those perfectly layered cakes. I am here to assure you that you can do it!
Chai tea vanilla layer cake is an alluring combination of a richly spiced cake and a bold and creamy coffee buttercream. The cake gets its distinct flavor from our Chai Tea. Our blend of chai tea is a little bolder than other blends out there, putting more focus on the spices themselves than the actual tea leaves. You'll find it very forward with ginger, black pepper, and clove making it exceptionally spicy. Cinnamon lies at the heart of each sip, clearing both the mind and sinuses. Finally, it tapers off with the rejuvenating touch of cardamom and allspice berries. Of course, the black tea is there to offer some tannin and pick-you-up.
To utilize this tea in our vanilla layer cake, the tea must be ground to a fine powder. This can be accomplished by using a coffee grinder. You can also grind the tea by hand with a mortar and pestle. There is something magical and simplistic about hand grinding your spices with a mortar and pestle. I encourage you to try it sometime!
Share your thoughts, leave a comment