DIY Winter Stovetop Potpourri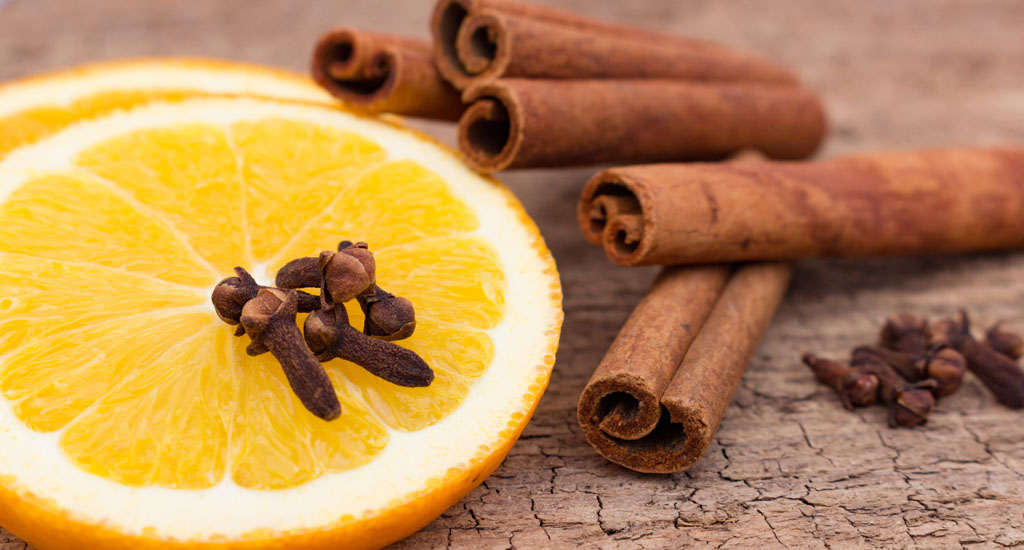 Is there any more distinct and pleasant smell than winter and the holidays? The smell of cinnamon and cloves mixed with other aromatic spices wafting through the air can only bring about good cheer! While many candles & scented sprays try to provide an authentic seasonal smell, there is no substitute for the natural scent created by a winter potpourri.
You can enjoy this wonderful scent all winter long with our simple stovetop potpourri. There are a couple essential spices needed to create the core scent profile of a winter potpourri, but the fun of making your own potpourri is you can customize it however you want - and it's nearly impossible to mess up. Next time you make a batch put the dry spices in a jar, tie a bow on it and give it to a teacher or neighbor as a thoughtful gift!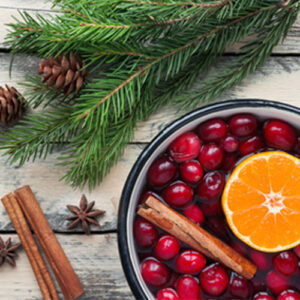 Print Recipe
Winter Stovetop Potpourri
Don't rely on just the sights & sounds of the holidays to put you in a festive mood; let the scent of the season work its magic and make your home smell like a winter wonderland! Have some fun as you create your custom potpourri blend and then enjoy it for days to come.
Ingredients
2-3

Cinnamon Sticks

(recommended)

2

tsp.

Whole Cloves

(recommended)

1

Orange (cut into round slices or wedges)

(recommended)

1

cup

Fresh Cranberries

(optional)

3

Star Anise

(optional)

2-3

Whole Bay Leaves

(optional)

2

tsp.

Cardamom Pods

(optional)

1

tbsp.

Dried Rosemary

(optional)

2

pieces

Crystalized Ginger

(optional)

1

Whole Nutmeg

(optional)

3-6

cups

Water
Instructions
Add cinnamon sticks, cloves. orange slices, and any other spices you choose to a medium saucepan.

Add water so saucepan is at least 2/3 full.

Place saucepan onto stove and simmer over low heat. Add more water as needed, being sure not to let it all evaporate.
Notes
Potpourri can be reused for 2-3 days. Make sure to continually replenish the water as needed. 
Mix and match the optional ingredients as desired to find the appearance and aroma you desire. 
Any citrus can be substituted for the orange slices. You may also use apple slices.
Gifting Idea: Place the dry ingredients into a jar, gift bag, or wrap them in a cotton cloth. Pair with fresh fruit (orange, cranberries, or apple) and give it to a teacher, friend, or neighbor as a thoughtful holiday gift. 
Recommended Products:
Share your thoughts, leave a comment