Posted in Recipes, Soups, Salads, Sides & Snacks, Main Dishes by Sarah
Saffron Infused Risotto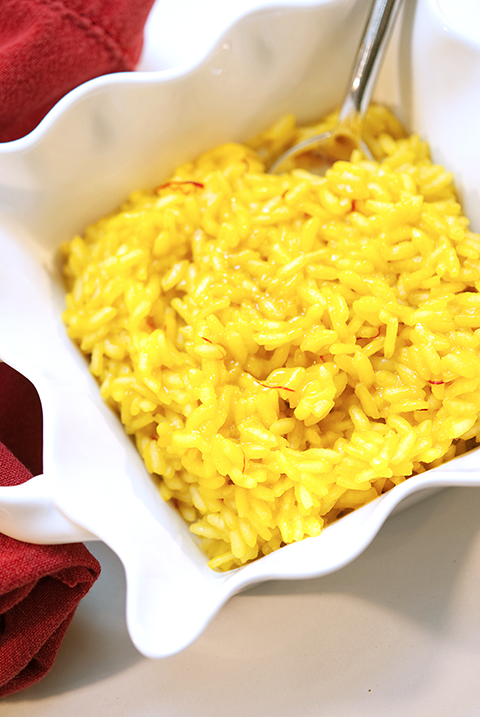 The Thanksgiving holiday is over and I bet you ate way too much just like me! For those of you that braved the mad shoppers this past weekend; I have a simple but hearty dish to warm you up and keep you going this week. Risotto is a staple in our family. Its versatility and delicious texture and flavor is a hit with both my children and husband. It is also a very elegant dish to serve to your guests. Simple additions of items such as peas and lobster make for a stunning and satisfying meal for any culinarian.

Twenty minutes of your time is all it takes to make a hearty dish made with our selection of saffron.
The earthy flavor of the saffron pairs with the creamy and rich texture of the risotto.
Share your thoughts, leave a comment!
← Previous Post
Next Post →