Posted in Recipes, Appetizers by Sarah
Pretzel Bites with Spicy Cheddar Sauce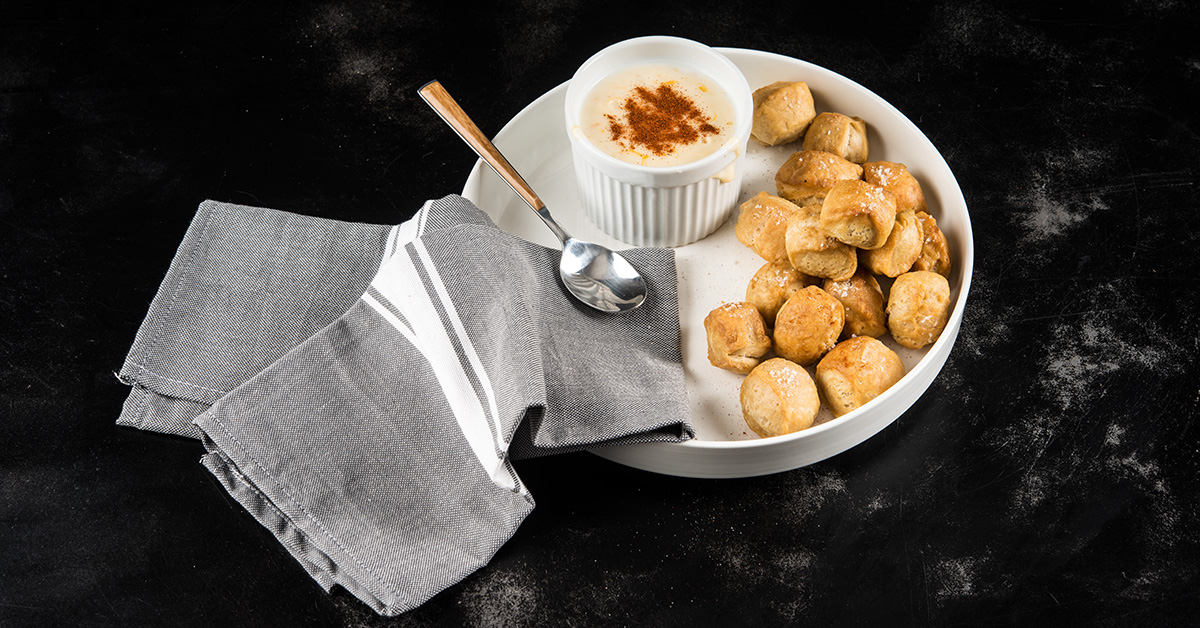 Pretzel Bites with Spicy Cheddar Sauce
Growing up I spent many blissful summer days in the kitchen or garden with my beloved grandmother. She was a pleasantly plump, small woman that had a wicked stubborn streak and scared easier than any grown adult I had ever encountered. My brothers would revel in the fact that they could hide around the corner of the stairwell and patiently wait for my grandmother to pass, oblivious to the child lurking in the shadows. At just the right moment they would quietly sneak out of the shadows and wait for the holler. It was inevitable and at the time hilarious! Now being blessed with the same affliction to scare easily it is no longer quite as humorous!
Canning, gardening, and cooking were all part of my grandmother's life but her true passion lied with sports, football, and baseball to be exact. If she was not in the garden or kitchen we would most likely found on the right side of the sofa her radio propped next her so she wouldn't miss a moment of her beloved cubbies (Chicago Cubs). Her stubbornness and pride prevented her from wearing the hearing aids she had (and desperately needed) but refused to wear. To compensate, she would hold the radio closely to her ear determined not to miss a second of each inning.
Every year one of her children would gift her with tickets to Wrigley Field to sit in the stands in person and listen to Harry Carey call out the innings. One of the trips I was invited to join. She was so excited to share the beloved experience with me. As with any sporting event, the food is as much a part of the experience as the game itself. Hot dogs, shelled roasted peanuts, cotton candy and of course warm soft pretzels slathered in yellow mustard are quintessential ballpark foods. My favorite has always been the warm pretzels; I love the combination of soft but chewy dough, large flakes of sea salt and spicy yellow mustard.
My grandmother is no longer with us but the memories still remain. These soft pretzels with spicy cheddar sauce bring me back to my childhood and the joy of spending time with my grandmother.
Share your thoughts, leave a comment!
← Previous Post
Next Post →