Ingredient Spotlight: Cajun Blackening Seasoning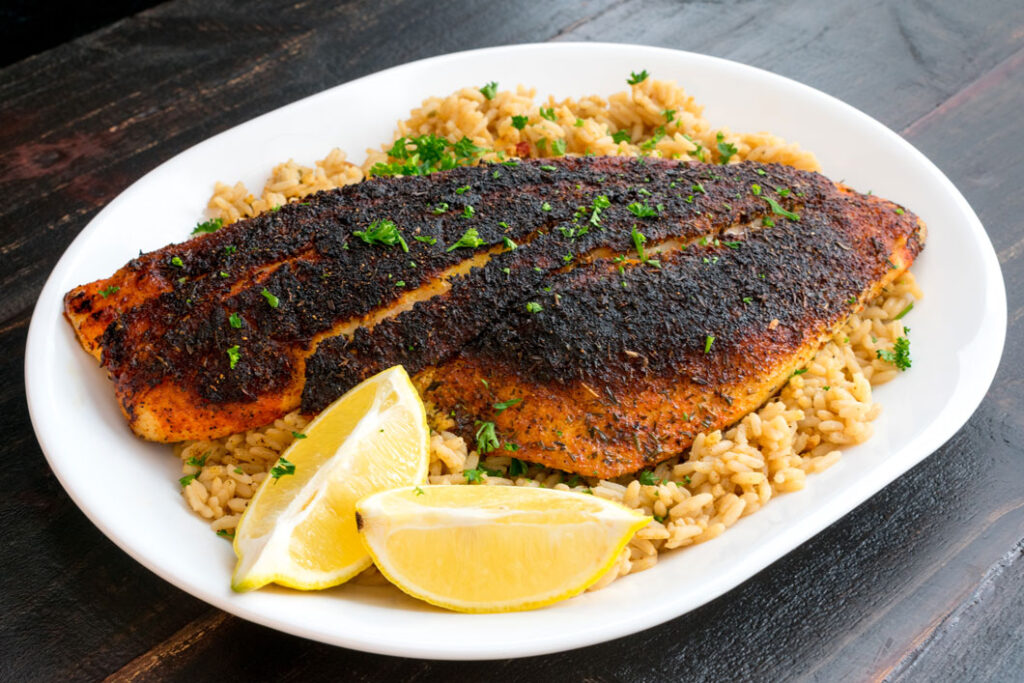 If someone were to ask you to name some classic Cajun dishes, there are a few that would likely spring to mind: gumbo, jambalaya, andouille sausage, and boiled crawfish for starters. But blackened fish would almost certainly be right up there on the list. Blackened fish (especially redfish), and the blackening technique itself, is synonymous with Cajun cooking for a lot of us, but did you know it's actually a relatively new creation?
What many might assume is a classic, age-old Cajun cooking technique was actually created by Chef Paul Prudhomme, and popularized by him in the early 1980s. He was looking for a way to replicate the flavor of a charcoal grill inside a kitchen, where cooking over an open flame is not exactly easy to do. The method involves dredging a fish filet in melted butter and then coating it in a spice blend before dropping it into a searing-hot cast iron pan, causing a dark crust to form on the outside. You'd be forgiven for thinking blackened food was burnt, but in fact the color is mostly the result of the butter browning once it makes contact with the hot pan. The spices will toast a little, but will still maintain their flavor, and become part of a crust that will help seal in the juices of the fish (or other protein), preventing it from drying out.
Cajun blackening season is typically made from a combination of herbs and spices such as oregano, thyme, chili peppers, salt, garlic powder, and onion powder. You can certainly whip up a batch of your own, or let us do the work for you with our own proprietary Cajun Blackening Seasoning. It's fantastic for making blackened fish, chicken, pork, or even steaks. It's also just an all-around great on its own; try it in deviled eggs or an omelet to give them a twangy kick. If you're looking for more guidance on how to turn your kitchen into your own little corner of Louisiana, we've rounded up some recipes to help you get started. Just skip the long lists of spices and use our pre-made seasoning to make things even easier
Steakhouse-Style Blackened Steak
From: Grits and Pinecones
With a flavorful crust on the outside and deliciously tender inside, these steaks are pan-seared perfection.
Vegan Blackened Tofu
From: The Spruce Eats
Whether you're vegan, vegetarian, or just trying to keep things on the healthier side, this tasty tofu recipe is just what you need to liven up your next meal.
Blackened Salmon Salad
From: Spice Jungle
Finally, a recipe from our own collection. This light, simple salmon salad is proof that nutritious and delicious do not have to be mutually exclusive.
Share your thoughts, leave a comment