Turkey Larb Lettuce Wraps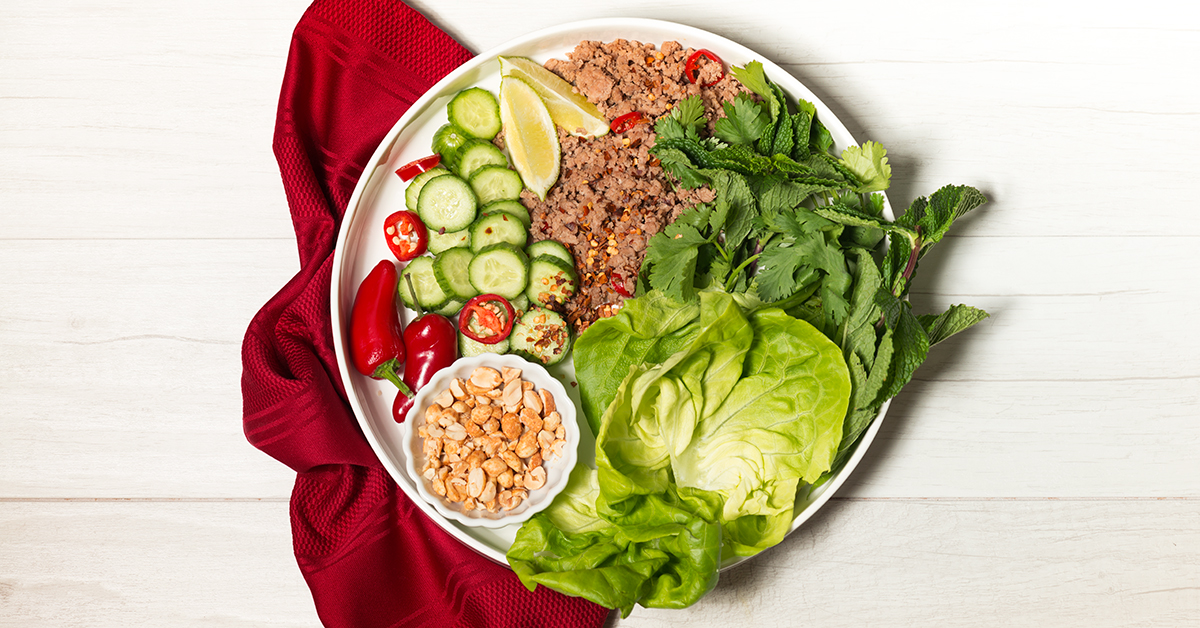 Summer is fast approaching, and I for one couldn't be happier! I'm a sun dweller who revels in summertime's sultry days and warm nights. But like many, I do not enjoy turning on the oven when the temperatures began to soar. Salads are wonderful and I certainly enjoy my share of them, but sometimes you need something with a bit more substance.
Larb is a dish that first appeared approximately 300 years ago in Tai - the Northern area of Thailand. It also frequents in Laos, Burma, and China. Although it seems like a relatively inexpensive dish, it's traditionally considered to be expensive to make and is reserved for special occasions. Larb is a cultural dish that's expected at all celebrations. The dish is primarily made with lamb, water buffalo, or finely-chopped chicken mixed with spices and the heat of Thai chilies. The meat is served with fresh vegetables, sticky rice, and big leaves of lettuce to use as a wrap. The dish is spicy and salty with a touch of sweetness from the coconut sugar.
Water buffalo and ground lamb are not quite as common here in the US, so I chose to substitute them with ground turkey. Ground turkey is also lower in fat than the other meats, making it a light health-based choice for warm summer evenings. Have fun, leave the oven off, and enjoy this taste of international cuisine!
Share your thoughts, leave a comment